Zuni Sterling Butterfly Bracelet by Dishta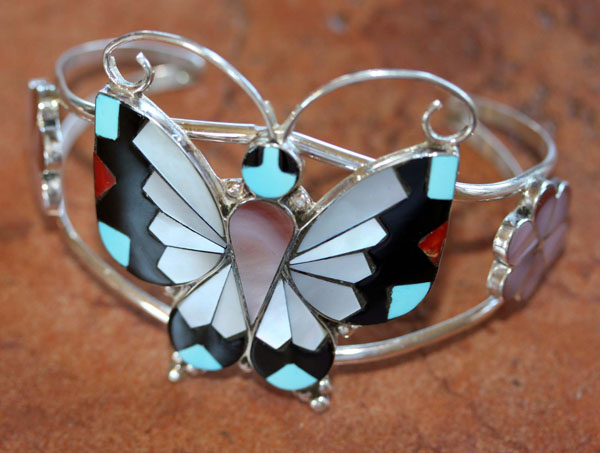 Zuni Native American bracelet. It is made from sterling silver and multi-stone inlay. It is about 5 3/8" around not including the opening and the widest point is about 2". The opening is about 1 1/4", and it is partly flexible.
Retail Price: $1,822.50 Your Price: $1,566.00
Product ID: JN-5097
---
Click add to cart for an extra 80%off and 25%Off!