Zuni Native American Onyx Bracelet by Effie C.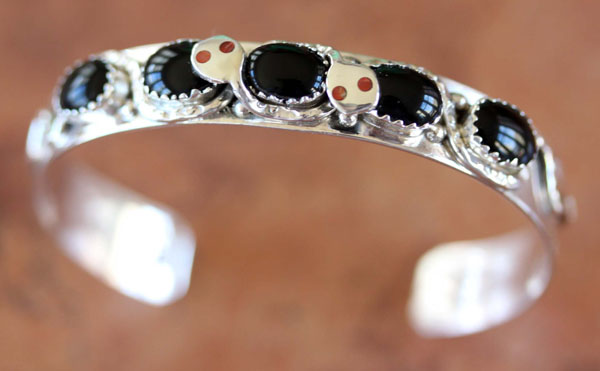 An authentic, hand made, traditional Zuni Native American bracelet. It is made from sterling silver, onyx, and coral. It is about 5 1/4" around and about 3/8" wide. It has a one of a kind Effie snake design. It has Zuni and Effie C. (Calavaza), who is a very popular Native American artist, stamped inside of it. The opening is about 1 1/8", and it is partly flexible. This item comes with a certificate of authenticity.
Retail Price: $1,552.50 Your Price: $1,334.00
Product ID: JN-4638
---
Click add to cart for an extra 80%off and 25%Off!