Zuni Native American Men's Watch by Effie Calavaza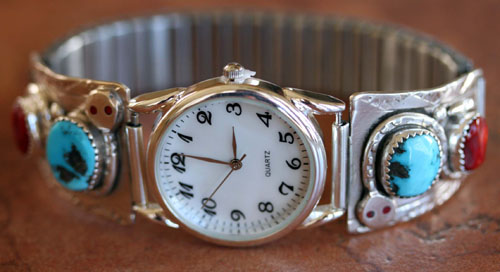 Zuni Native American Indian watch made from sterling silver, stainless steel, turquoise, and coral. The Zuni designs are 1 3/8" in length, and the watch itself is about 1 1/8" in diameter. The Zuni design is signed Effie C and Zuni, and the actual watch is stamped stainless steel back and Japan MOVT.
Retail Price: $2,024.33 Your Price: $1,739.42
Product ID: JN-2435
---
Click add to cart for an extra 80%off and 25%Off!