Collectible Zuni Suface Pendant by Don Dewa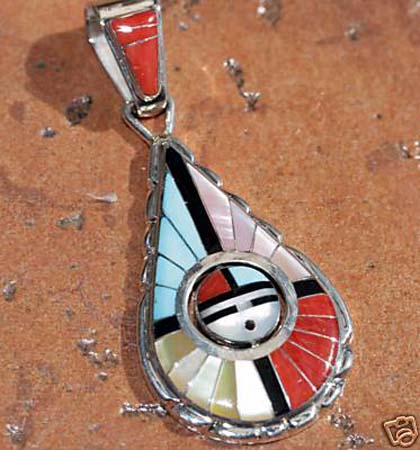 A brand new, very nice, Zuni pendant. It is made from sterling silver, onyx, turquoise, mother of pearl, and coral. The pendant is about 2 5/16" in length and 1" in width. The sunface rotates to show a different design on the other side. Don Dewa and his wife are famous for their quality and craftsmanship, their pieces can be found in museums and galleries. Highly sought out by serious collectors. It has Custom Made Jewelry Don Dewa Zuni, NM Sterling and a sunface Zia design stamped inside of it.
Retail Price: $6,074.33 Your Price: $5,219.42
Product ID: JN-2177
---
Click add to cart for an extra 80%off and 25%Off!