Navajo Turquoise Necklace w/ Horse Pendant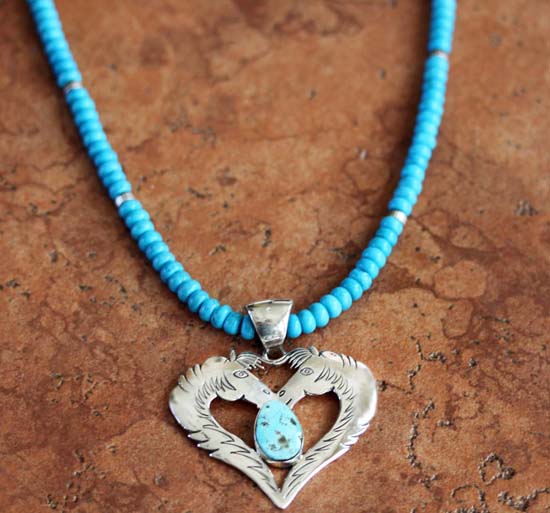 Navajo necklace. It is made from sterling silver, and turquoise. The necklace is about 19 1/2" in length. The beads are about 1/4" in width. The pendant measures 2 1/4" in length and 2" in width.
Retail Price: $1,323.00 Your Price: $1,136.80
Product ID: JN-20396
---
Click add to cart for an extra 80%off and 25%Off!