Navajo Fetish Beaded 10 Strand Necklace by Corey Ramirez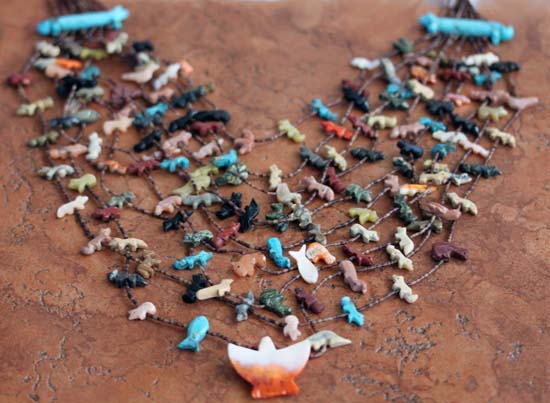 Navajo Beaded 10 Strand necklace. It is made from sterling silver and various beads. The shortest strand measures about 23" in length. The largest bead measures about 1 1/8" in length.
Retail Price: $5,035.50 Your Price: $4,326.80
Product ID: JN-20389
---
Click add to cart for an extra 80%off and 25%Off!