Zuni Silver Multi-Stone Thunderbird Belt Buckle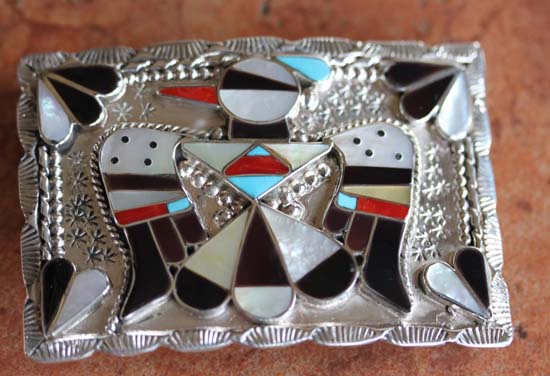 Zuni Native American Belt Buckle. It is made from sterling silver and multi-stone inlay. It is 2" long, and 3" wide. It will hold a belt up to 1 1/2".
Retail Price: $3,294.00 Your Price: $2,830.40
Product ID: JN-19260
---
Click add to cart for an extra 80%off and 25%Off!