Navajo Sterling Silver Turquoise Cluster Bracelet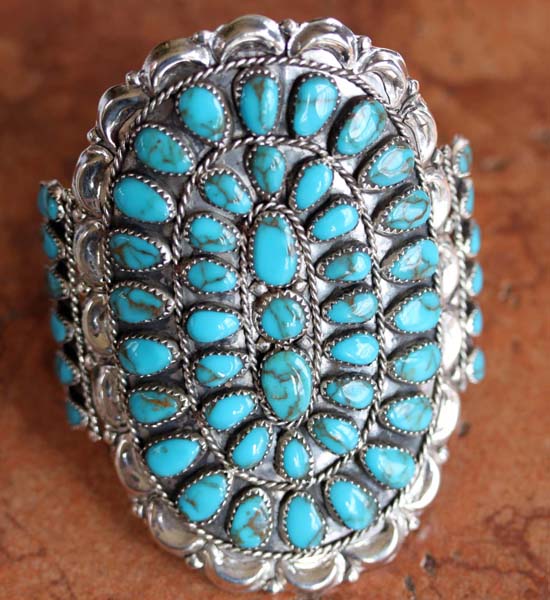 A very nice authentic Navajo Native American bracelet. It is made from sterling silver and turquoise. It is about 6" around and about 3 3/4" wide. The opening is about 1", and partly flexible.
Retail Price: $2,214.00 Your Price: $1,902.40
Product ID: JN-19239
---
Click add to cart for an extra 80%off and 25%Off!