Zuni Sunface Multi-Stone Money Clip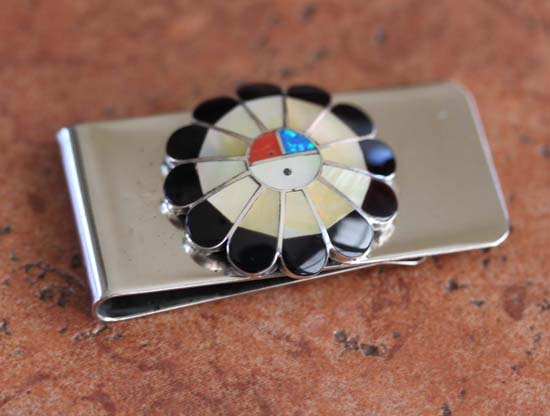 Zuni Native American money clip. It is made from sterling silver, coral, mother of pearl, onyx, and turquoise. The lower part of the money clip is made from nickel to give it more durability. It is about 2 1/8" in length and 1" wide.
Retail Price: $250.85 Your Price: $194.01
Product ID: JN-16983
---
Click add to cart for an extra 80% off!