Zuni Onyx Necklace By Effie Calavaza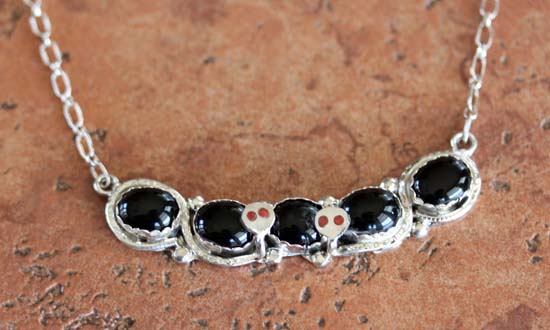 Zuni necklace made from sterling silver, onyx, and coral. The necklace is about 21 1/2", and the design is 1/2" in length, and 2 3/4" in width. This necklace was made by Effie Calavaza who is a well-known Zuni artist. The pendant is stamped Zuni and Effie C.
Retail Price: $933.80 Your Price: $708.40
Product ID: JN-12964
---
Click add to cart for an extra 65% off!