Zuni Silver Multi-Stone Sunface Bracelet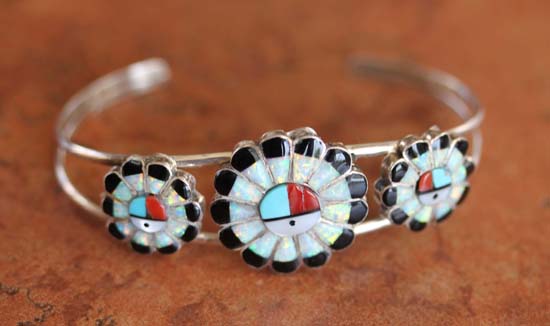 A brand new, very nice, authentic, hand made, Zuni Native American bracelet. It is made from sterling silver, coral, turquoise, created opal, onyx, and mother of pearl. It is about 5 1/2" around and about 1" wide at the widest point. The opening is about 1 1/8" and partly flexible. This item comes with a certificate of authenticity.
Retail Price: $769.85 Your Price: $595.41
Product ID: JN-12957
---
Click add to cart for an extra 80% off!