Navajo Native American Leather Men's Watch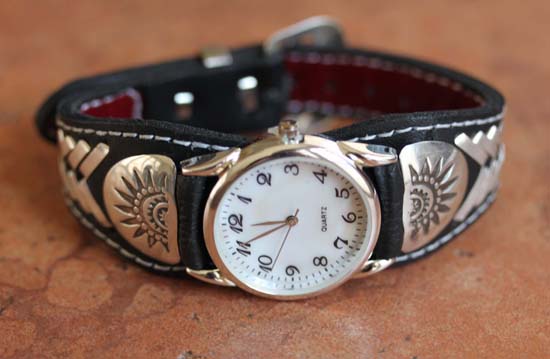 A Brand New Navajo Native American watch by FRANK ABEITA. It is made from sterling silver and leather. The band including the silver buckle is 10 1/4", but it has pre-made holes so it can fit most sizes. It is about 1 1/8" in width.
Retail Price: $275.31 Your Price: $124.20
Product ID: JN-12414
---
Click add to cart for an extra 30% off!